Tyre Types
Summer :- Summer tyres are ideal and are basically the best type for UK weather conditions and roads. They deliver excellent driving and braking performance on wet and dry roads. In all the seasons spring, summer, autumn and above freezing winter conditions. The tread pattern ensures that they grip well to the road remaining as rigid as possible at all times. So come rain, sunshine summer tyres are your perfect choice for the ultimate performance.






Winter:- Yes we've all been there stuck in snow and sliding along icy roads because our tyres aren't gripping well enough. Winter tyres are designed to tackle just the issue for you, designed specifically for the snow and ice covered roads, so when temperatures plummet these will surely help on the tricky road surfaces. Winter tyres have a fine block design with grooves that are deep and wide some also come with spikes, the rubber compound is perfect for low temperatures so when temperatures are below freezing they provide good friction characteristics. They are not very popular in the UK as our winter is not that harsh and we only get snow for a few days.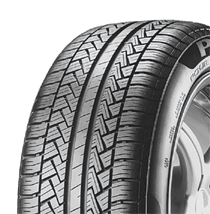 All season :- The name says it all, these tyres are suited for all season or four season use although they may not be the ultimate performer in the dry and wet months and in icy conditions. They better for winter use than summer tyres. The tread pattern is more complex, they have more sips, the tread bites the surface to give grip in freezing conditions. One thing to remember is that in areas where the winters are harsh and snow is a daily occurrence the low temperatures and snowy conditions they will not work you wonders. You would require a proper winter type tyre. All season tread designs provide good traction and stability but also have good tread wear and tyre noise ratings compared to winter types.